Summer bodies are built in Winter! Don't leave training until the weather warms up. In your tracksuits you can strip fat and build lean muscle with our motivating group classes.
Training in a team environment with like minded people under the guidance of an skilled experienced coach is highly motivating. It's a winning formula.
Our coaches are passionate about your goals and how we can get the best effort from you. Technique and consistently are the two most important parts of training. We will motivate you to succeed!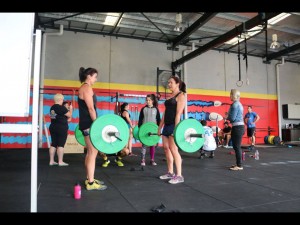 We have a variety of classes-
CROSSFIT CLASS
CrossFit class is a mixture of weightlifting skill using a variety of barbells, dumbells and kettle bells to build strength and speed. Mixed in with gymnastics like pull-ups, handstands, rope climbing and gymnastics ring work. Every movement has a beginner and advanced option and our coaches will progress you from any level at a pace that suits you. No two days are ever the same but our program uses proven principles of progressive overload and constant variation so you never get bored and are always improving.
We focus on building a strong core "you can't fire a cannon from a canoe" our specialist in core conditioning Daniel Condon programs core work into each day, your abs and obliques will thicken and harden.
Most classes end with a conditioning circuit using a variety of time frames that is either interval based with scheduled rest or for time, meaning you complete the work at the fastest pace you can. This circuit usually stems from the skills used in the class that day at lighter weight and would be considered our cardiovascular work.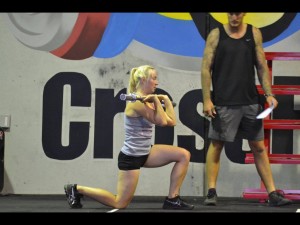 METCON CLASS
Is a 45 minute HIIT (high intensity interval training) class that is also highly motivating but requires no weightlifting skills. This class uses mainly body weight exercises, rowing, cycling, skipping and running interval training to build  your cardiovascular engine. No "skill" is required to participate in this class, just turn up and be ready to work! It's high energy and garanteed to make you sweat and burn!
WEIGHTLIFTING CLASS
A specific Barbell Olympic Lifting class refines technique of the Snatch and Clean and jerk lifts. Using a variety of variation to these lifts to build speed strength and power with the barbell.
FREE TRIAL CLASS
Come in and try a class for free any day. Bookings are essential. Phone Daniel 0433540427