| | |
| --- | --- |
| Monday | Class Description |
| 6:00 am | HIIT Endurance |
| 9:30 am | CrossFit Class |
| 4:00 pm | Open Gym |
| 4:30 pm | CrossFit Class |
| 5:30 pm | CrossFit Class |
| 6:30 pm | CrossFit Class |
| | |
| --- | --- |
| Tuesday | Class Description |
| 6:00 am | CrossFit Class |
| 9:30 am | HIIT Speed |
| 4:00 pm | Open Gym |
| 4:30 pm | HIIT Speed |
| 5:30 pm | CrossFit Class |
| 6:30 pm | CrossFit Class |
| | |
| --- | --- |
| Wednesday | Class Description |
| 6:00 am | HIIT Speed |
| 9:30 am | CrossFit Class |
| 4:00 pm | Open Gym |
| 4:30 pm | CrossFit Class |
| 5:30 pm | CrossFit Class |
| 6:30 pm | CrossFit Class |
| | |
| --- | --- |
| Thursday | Class Description |
| 6:00 am | CrossFit Class |
| 9:30 am | CrossFit Class |
| 4:00 pm | Open Gym |
| 4:30 pm | CrossFit Class |
| 5:30 pm | CrossFit Class |
| 6:30 pm | HIIT Strongman |
| | |
| --- | --- |
| Friday | Class Description |
| 6:00 am | CrossFit Class |
| 9:30 am | CrossFit Class |
| 4:00 pm | Open Gym |
| 4:30 pm | HIIT Strongman |
| 5:30 pm | CrossFit Class |
| 6:30 pm | CrossFit Class |
| | |
| --- | --- |
| Saturday | Class Description |
| 7:15 am | Gymnastics Strength and skills class |
| 8:00 am | CrossFit Class |
| 9:00 am | Free Intro Class |
| | |
| --- | --- |
| Sunday | Class Description |
| 8:30 am | Open Gym |
| 10:30 am | Closed |
CrossFit class focuses on a Major Lift such as Deadlift, Back Squat, Pressing for Strength or developing gymnastics skills like Handstand Pushups, Muscle Ups, or Pullups and finishes with a CrossFit WOD to increase work capacity and improve overall fitness.
Olympic Lifting class focuses on improving technique and power specifically in the Snatch and Clean and Jerk. It is a barbell only class.
METCON CLASS Is a 45 minute high intensity interval style class that exercises that everyone can do with no experience necessary. guaranteed to get your sweat on!
Open Gym Time is available to every member signed up to the Unlimited membership.  It is an opportunity to practice skills, lifting, mobility or catch up on a WOD.
PRICING
---
ITEM
PRICE
Unlimited CrossFit Classes
$60 / Week
Unlimited CrossFit Classes for First Responders
(Defence Force, Police, Ambo, Fire)
$55 / Week
3 classes a week
$45
2 classes a week
$37.50
Prepaid 10 Session Class Pass
$225
Casual CrossFit Class
$25 / Class
- Additional Classes in the same week
$15 / Class
Open gym
$20 / Class
Skills Session
$80 / Class
Fundamentals Course (2x 1 hour Sessions)
$130
 
 
CrossFit Fundamentals
---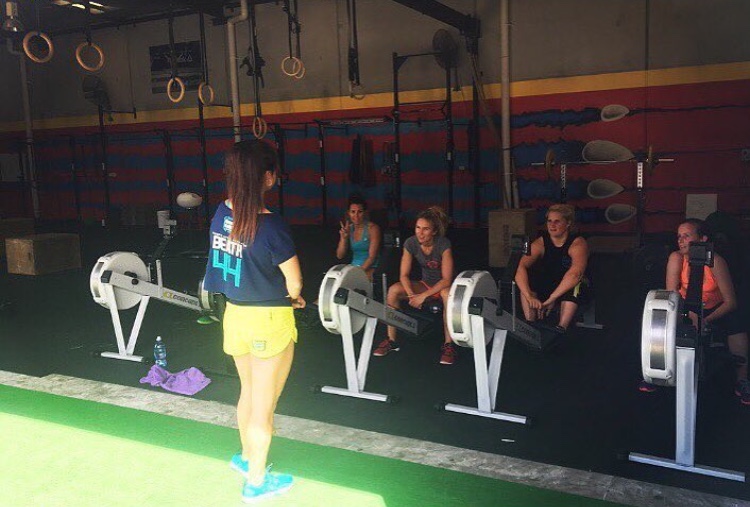 Whether your goal is to lose weight, increase athletic performance or becoming a CrossFit athlete
We want to meet you!