| | |
| --- | --- |
| Monday | Class Description |
| 6:00 am | CrossFit Class |
| 9:30 am | CrossFit Class |
| 4:00 pm | Open Gym |
| 4:30 pm | Olympic Weightlifting |
| 5:30 pm | CrossFit Class |
| 6:30 pm | CrossFit Class |
| | |
| --- | --- |
| Tuesday | Class Description |
| 6:00 am | CrossFit Class |
| 9:30 am | HIIT Speed |
| 4:00 pm | Open Gym |
| 4:30 pm | HIIT Speed |
| 5:30 pm | CrossFit Class |
| 6:30 pm | CrossFit Class |
| | |
| --- | --- |
| Wednesday | Class Description |
| 6:00 am | Olympic Weightlifting |
| 9:30 am | CrossFit Class |
| 4:00 pm | Open Gym |
| 4:30 pm | CrossFit Class |
| 5:30 pm | CrossFit Class |
| 6:30 pm | CrossFit Class |
| | |
| --- | --- |
| Thursday | Class Description |
| 6:00 am | CrossFit Class |
| 9:30 am | CrossFit Class |
| 4:00 pm | Open Gym |
| 4:30 pm | CrossFit Class |
| 5:30 pm | CrossFit Class |
| 6:30 pm | JB S&C |
| | |
| --- | --- |
| Friday | Class Description |
| 6:00 am | CrossFit Class |
| 9:30 am | CrossFit Class |
| 4:00 pm | Open Gym |
| 4:30 pm | JB S&C |
| 5:30 pm | CrossFit Class |
| | |
| | |
| --- | --- |
| Saturday | Class Description |
| 7:15 am | Gymnastics Strength and skills class |
| 8:00 am | CrossFit Class |
| 9:00 am | Free Intro Class (appointment only) |
| | |
| --- | --- |
| Sunday | Class Description |
| 8:30 am | Open Gym |
| 10:30 am | Closed |
CrossFit Fundamentals
---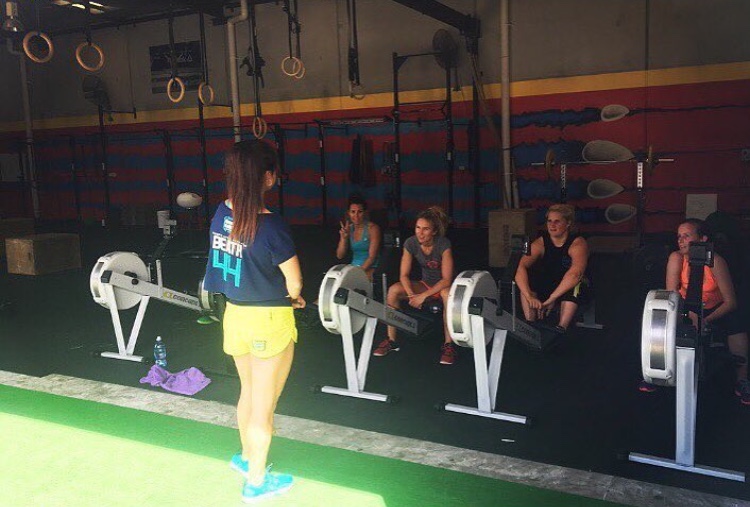 Whether your goal is to lose weight, increase athletic performance or becoming a CrossFit athlete
We want to meet you!
New to CrossFit? 
Fantastic! We can't wait to help get you started.
ALL CrossFit workouts are a suitable for all fitness levels and strengths.
Our coaches will advise you if you need to scale weights or repetitions
World Class Coaches
Our Coaches have competed at the world stage, including the CrossFit Games and multiple Pacific Region events
What this means for you, is that you are in the best hands and will be taught how to get the most from your training and do it safely.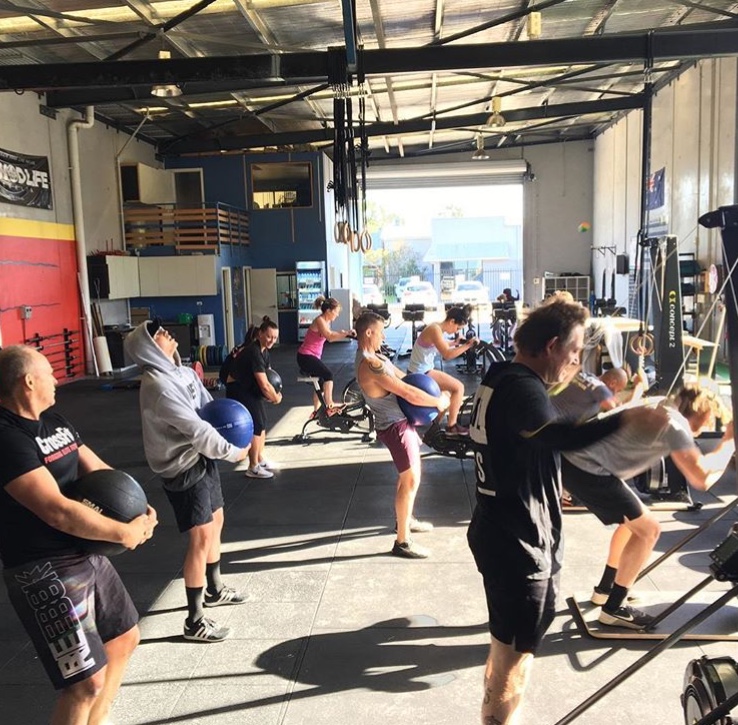 CrossFit class Constantly varied, functional movements performed at high intensity. CrossFit is a whole body workout combining weightlifting, gymnastics and cardio based exercises which will improve your overall health, fitness and quality of life..
Olympic Lifting class focuses on improving technique and power specifically in the Snatch and Clean and Jerk. It is a barbell only class.
METCON CLASS Is a 45 minute high intensity interval style class that exercises that everyone can do with no experience necessary. guaranteed to get your sweat on!
Open Gym Time is available to every member signed up to the Unlimited membership.  It is an opportunity to practice skills, lifting, mobility or catch up on a WOD.
PRICING
---
ITEM
PRICE
Unlimited CrossFit Classes
$64 / Week
Unlimited CrossFit Classes for First Responders
(Defence Force, Police, Ambo, Fire)
$59 / Week
3 classes a week
$49
2 classes a week
$41.50
Prepaid 10 Session Class Pass
$250
Casual CrossFit Class
$30 / Class
- Additional Classes in the same week
$15 / Class
Open gym
$25 / Class
Skills Session
$90 / Class
Fundamentals Course (2x 1 hour Sessions)
$150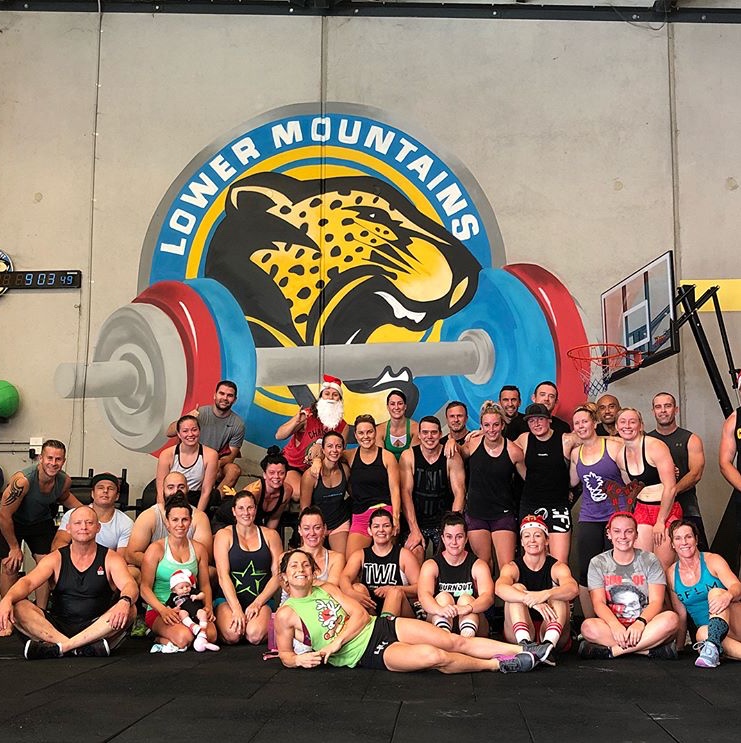 Ready to Get Fit, Lose Weight and Gain Strength? 
---
Join Penrith's most fun CrossFit Family.
Our CrossFit Fundamentals Program is the best way to trial CrossFit.
Not only do you get great workouts, you also are taught how to lift weights correctly and safety which ensures you get the most out of each exercise.
CrossFit gets results because we use large compound movements performed with an intensity that requires a certain level of skill to complete safely.
What do you get in our fundamentals program?
During these sessions, you will receive personal coaching where you can practice and learn how to move the barbell safely through our major lifts!
Become familiar with the skill-based exercises and gymnastics like pullups rope climbs and knees to elbows, and also get some conditioning under your belt.
10 CrossFit Sessions Card
Personalised plan to help you get started
Diet and Nutrition advise helping you get results faster
Our Fundamentals program is only
$195
JOIN WITH A FRIEND and pay only $150 each. 
Ready to Get Started?
Fill in the form below and Justine will contact you within the next 24 Hours