Justine Beath (Head Coach)
Crossfit Level 2 Coach
Senior First Aid
Certificate 3 in Fitness
Certificate 4 in Fitness
I started CrossFit in 2009 because I wanted to get fitter. I had seen clips on the internet of girls with amazing physiques doing pull ups and I was like "wow that would be cool to be able to do."
When I started, I couldn't do a single pull up and couldn't do a push up on my toes.
I have used CrossFit as a method of training myself for 8 years and training people Individually and in small groups.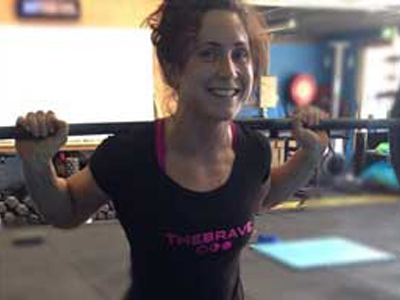 The thing I love about it is what it brings to peoples lives and the difference it makes. I receive no greater satisfaction other than seeing somebody complete a workout or a movement that they once thought they wouldn't be able to do. It is a challenge and people constantly surprise themselves with their own abilities.
Achievements in CrossFit to date:
2011 Open 17th
2011 Regionals Team
2012 Open 40th
2012 Regionals 10th
2013 Open 22nd
2013 Regionals 8th
2013 CrossFit Active Games team 12th in the world
2013 Shape magazine Fit Chick Challenge 1st
2013 Schwartz challenge 7th
2014 Shape magazine Fit Chick Challenge 2nd
2014 Open 11th
2014 Regionals 11th
2014 CrossFit Raw Commando Operation Demarc challenge 1st
2014 Schwartz challenge 4th
2015 Open 7th
2015 Regionals 7th
2015 Schwartz Challenge 2nd
2016 CrossFit Open - Pacific Region: 3rd
2016 CrossFit games athlete
2018 Crossfit® Open - Pacific Region: 3rd
2018 CrossFit games athlete