September newsletter
Competition news:

Congrats to Mel Kneller who placed 2nd at the capitals unbroken challenge in Canberra. Kate Beath and Shaz Charman competed as a pair and did the gym proud! Special thank you to Alana who was our number one supporter and Trekked it to Canberra with us!
INHOUSE COMP:

On Saturday 31st Oct we are holding our first in house pairs competition. Pairs need to be Male / male or female/ female. This will be a great day with some challenging wods! If you have never competed before but have that slight interest, this will be perfect for you as you will be right at home! To register all you need to do is put your name on the blackboard.
Upcoming competitions:
Benton massacre 15 – 21st November
BTS "Throwdown at the Showground"-6th dec
We will be hosting the Matti Tikka Opal Challenge which is a powerlifting competition on Saturday, 7th November. See some inspiring stuff from lifters Australia wide! Everybody is welcome.
Member of the month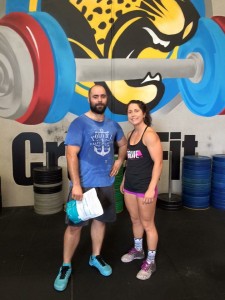 September's member of the month is David Anderson. David has been a member for a while and is a quiet achiever! Often he will do double days, coming to a 6am CrossFit class then a 9.30 Metcon or 9.30 CrossFit and 4.30 Olympic Lifting and even on Sunday's to open gym. He has made some big improvements in his technique, his fitness and strength. We are all very proud of you!
Current programs:
We've had a few members get started on an 8 week challenge that was recently launched. You will have noticed a few new faces to our classes so please introduce yourself to anybody you may not have met before. How is everybody going with the running program? Your feedback is more than welcome and we would loveto hear how you are going!
Hydration tips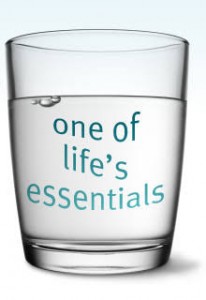 As the weather is getting warmer, it is really important to stay hydrated for your overall health as well as for your performance and recovery. Here are a few things to keep in mind:
– Drink enough water to prevent thirst.
– Monitor fluid loss by checking the color of your urine. It should be pale yellow and not dark yellow.
– For shorter-duration (less than 60 minutes), moderate-high intensity activity, water is a good choice to drink before, during and after exercise. Anything longer, you should consider a sports drink
– Begin exercise well-hydrated. Drink plenty of fluids the day before and within the hour before, during and after your exercise session.
– Avoid alcohol the day before or the day you intend to exercise, and avoid exercising with a hangover.
– Consider all fluids, including tea, coffee, juices, milk and soups (though excluding alcohol, which is extremely dehydrating). The amount of caffeine in tea and coffee does not discount the fluid in them, however as they are diuretics, excessive amounts can dehydrate you.
– To determine your need for fluid replacement you can weigh yourself immediately before and after exercise. If you see an immediate loss of weight, you've lost valuable water.